UPV/EHU's Scientific Culture Chair has developed a mobile app. All the videos, articles, events, podcasts and every other content in the mobile phone. The app supports three languages: Basque, Spanish and English.
Contents from Zientzia Kaiera, Cuaderno de Cultura Científica, Mujeres con Ciencia, Mapping Ignorance and Zientzia.info will feed the app, including articles, events, podcasts, videos, etc.
The app is available for Android and iOS. After installing, the user can set up the app language and subscribe to the contents of interest.
The user can choose the type of content by both, language and subject. The app offers contents published in Basque, Spanish and English and the user can subscribe to contents in one or more than one language.
There are twelve subjects to choose from: Mathematics, Physics, Chemistry, Biology, Geosciences, Astronomy, Neuroscience, Medicine, Technology, History, Philosophy of Science and Gender and Science. Again, the user can subscribe to one, any combination of them or all of them.
The interface is divided in four sections: Inbox, Blogs, Events and Videos.
Inbox
At first, this section will be empty. When new content of the subscribed subjects and languages is published, the user will receive a notification, once the notification is opened the contents will appear in Inbox.
Blogs
All five blogs of the Scientific Culture Chair are available here and can be surfed within the app.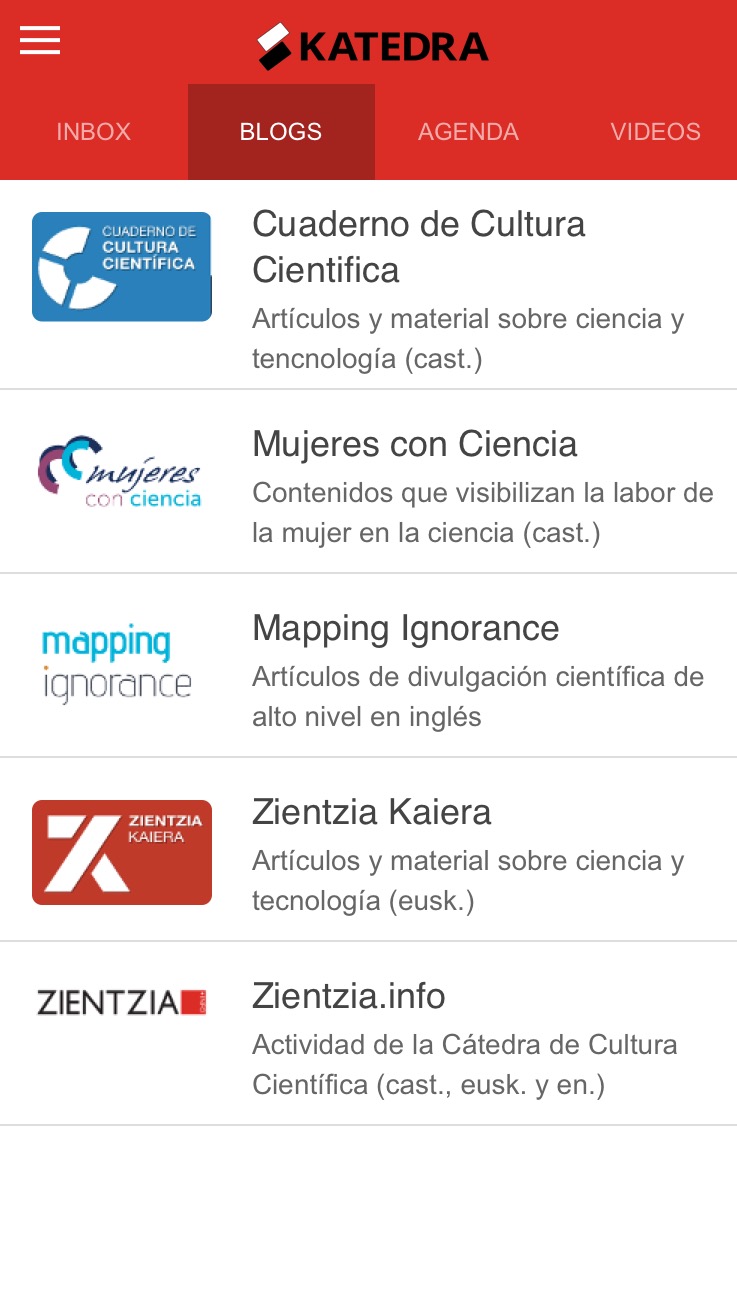 Events
Events in the subscribed languages are listed here.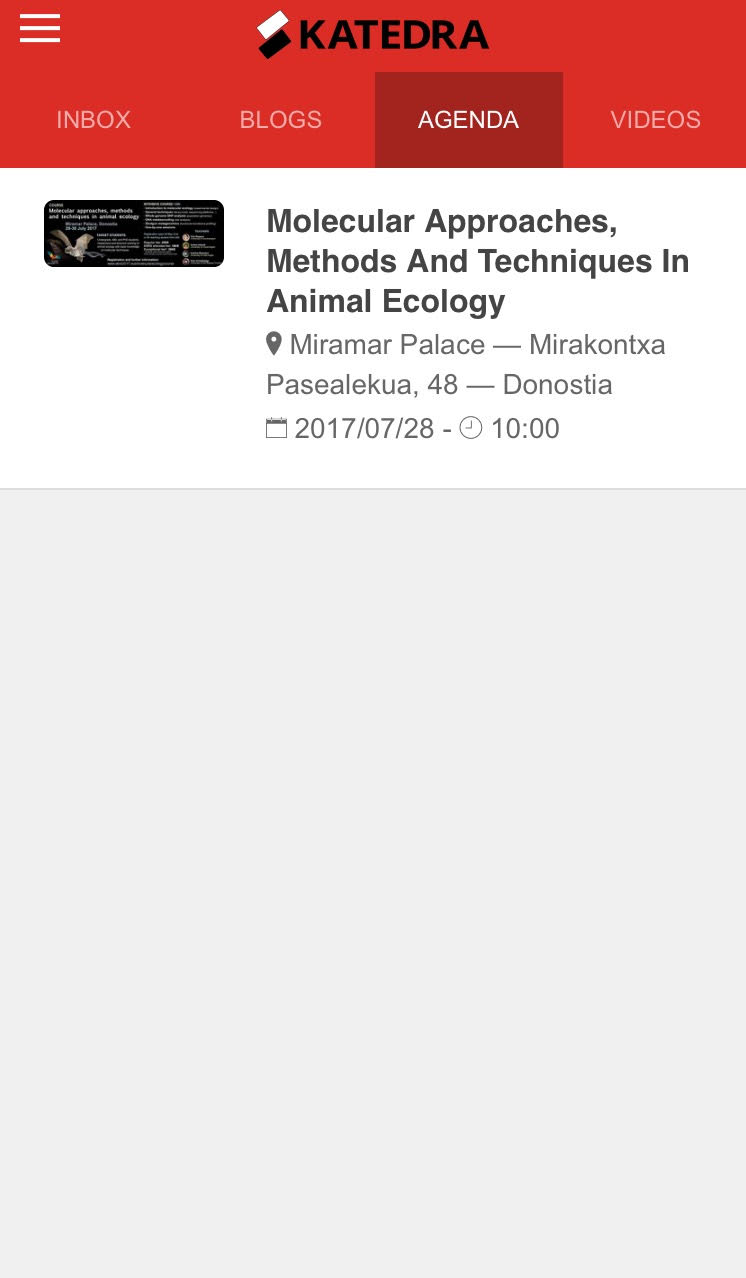 Videos
As they are published, the videos appear in this section.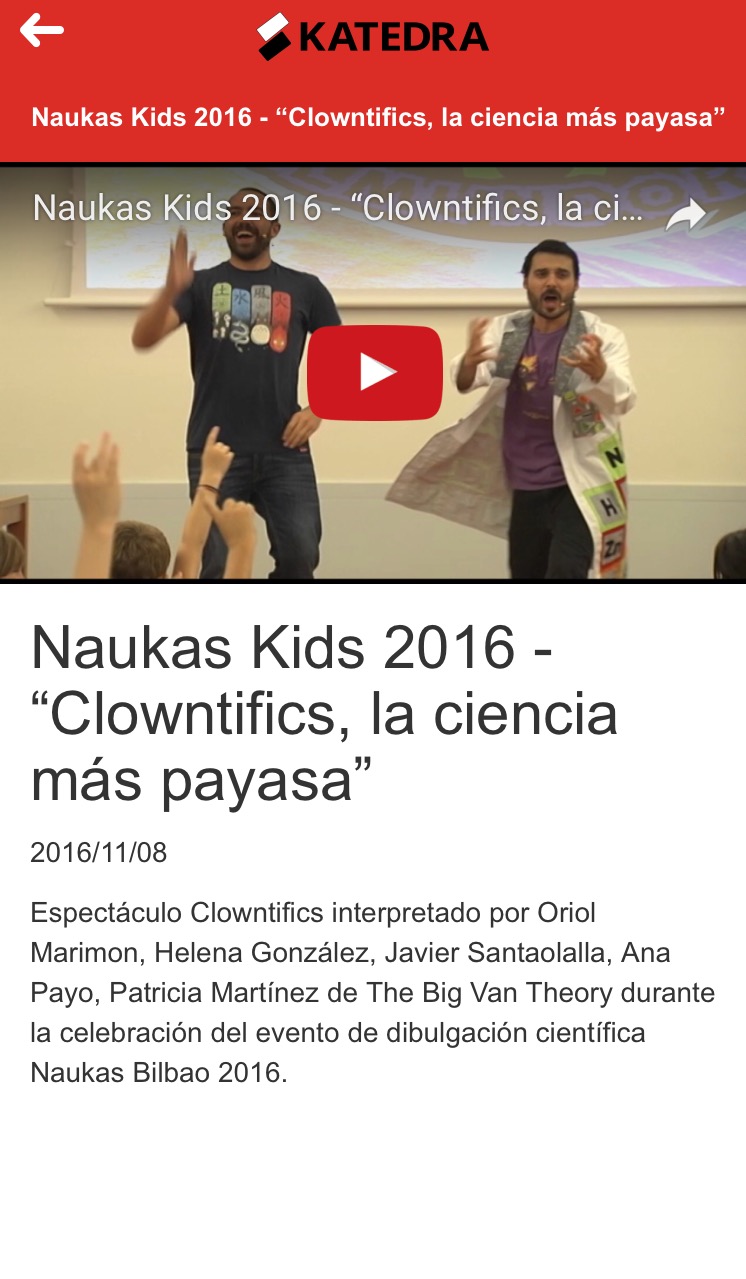 Enjoy scientific's contents in summer with Katedra!